Welcome Meeting for parents - Tuesday 7th June 4-5pm
Starting school is an exciting experience. Our vision for our children is that 'Together we learn, grow and flourish'. This underpins the ethos and work of our school - we are very proud of all the things that make our school a happy and exciting place to be, and are pleased to welcome you officially to our school community.
Thank you for joining us for our 'Welcome Meeting' on Tuesday 7th June. It was lovely to meet you all and to start your child's school journey! The power point used in this meeting can be found at the bottom of this page.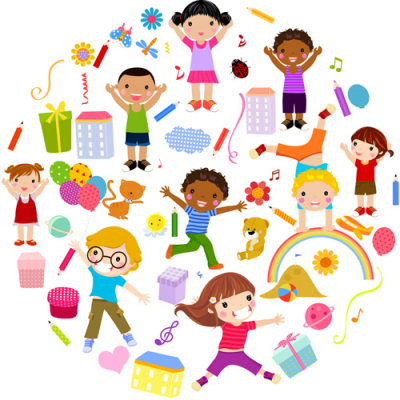 Induction play sessions for children
We will be having 3 play visits in school for your child (and you!) to get to know us and for us to get to know you.
2 visits will be split into 2 sessions (9.30-10.30 or 10.45-11.45) – please phone the school office to choose your time slot for each of these : 
Tues 12th July - play session for your child + 1 adult
Thurs 14th July – play session on their own
1 visit is a whole class meet up (9.30-11.45) :
Fri 15th July – play session and teddy bears picnic (please bring a teddy!) 
IMPORTANT - Please let the office know if your child has a food allergy.
If your child attends Benger Bears pre-school please let them know if you would like them to bring your child to the Thursday or Friday sessions.
For all play sessions, please come into school via the main office. We will come and collect you from there.
1:1 sessions
In the afternoons of Tues 12th, Thurs 14th and Fri 15th July, we would like to offer you a 15 minute slot to come and visit us in school on your own with your child. This will be a lovely opportunity for us to get to know you and your child on your own.
Please enter and exit through the main gates (the school office will let you in) then come round to the wooden gate at the side of Willow Class.
Please phone the school office to book your 15 minute slot.
Contacting nurseries, pre-schools and childminders
As part of our induction process, we will contact your child's nursery /pre-school / childminder to find out all about your child when in their setting.
September 2022
First week in school (Mon 5th -  Fri 9th September): 
Second week in school (Mon 12th – 16th September):
8.50am-1pm (to include lunchtime)
The children will line up by the wooden gate of our outdoor area and will be led into school. Please meet them here when collecting.
From Monday 19th September, your child will be full time in school. There will be an opportunity to discuss this if school or home feels that your child should continue part time.
First day of school...
Please bring the following things to school:
Water bottle
Waterproof coat
Sunhat (if hot)
The first day is always busy, so wellies, all in one waterproof suits and PE bags can be brought in another day.
All About My School
Please find below a booklet to share with you child – "All about my school". In it, you will find pictures of the school and the staff who work there including your child's teachers. It is a great way for your children to become familiar with school before they begin.
Welcome to Willow Class
Please find below a booklet all about your child starting school. In it you will find lots of useful information about Sutton Benger School including uniform, structure of a school day and teaching and learning in Willow Class.
School Information
Below you will find general information about the school that you may find useful.